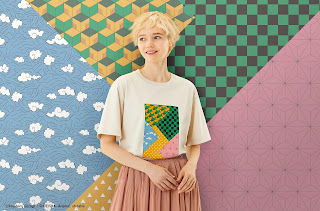 Global apparel retailer UNIQLO will bring out the second part of a two-set collection that celebrates the wildly popular Demon Slayer: Kimetsu no Yaiba manga series on Friday, October 2. The collection offers something for people of all ages in capturing the essence of this series, which is wildly popular among young teens.
The second set of UTs from the collection includes designs showcasing main protagonist from the television anime Tanjiro Kamada as well as other key characters, such as the powerful sword masters known as the Hashira. The collection also features anime illustrations of key characters from Demon Slayer: Kimetsu no Yaiba the Movie: Mugen Train, which is set for release in Japan on October 16. Included this time are kids' UTs for family outfit coordination during summer, as well as pocketable bags, towels, and other accessories featuring such characters as Tanjiro Kamada, his traveling companion Zenitsu Agatsuma, and Giyu Tomioka, a prominent Hashira.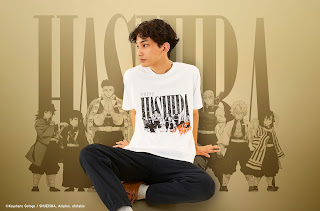 UTs (UNIQLO T-shirt) offer an array of authentic pop culture and art graphics from around the world that allow the wearer to express their individuality. This latest collection is hoped to bring fun and enjoyment for the whole family.
Collection Overview
Launch date: Friday, October 2
Designs and pricing: 6 designs, priced at PHP590
Availability: UNIQLO stores around the Philippines and uniqlo.com
Special site: https://www.uniqlo.com/ph/en/search/?q=manga%20demon%20slayer
About UNIQLO LifeWear
Apparel that comes from the Japanese values of simplicity, quality and longevity. Designed to be of the time and for the time, LifeWear is made with such modern elegance that it becomes the building blocks of each individual's style. A perfect shirt that is always being made more perfect. The simplest design hiding the most thoughtful and modern details. The best in fit and fabric made to be affordable and accessible to all. LifeWear is clothing that is constantly being innovated, bringing more warmth, more lightness, better design, and better comfort to people's lives.
About UNIQLO and Fast Retailing
UNIQLO is a brand of Fast Retailing Co., Ltd., a leading Japanese retail holding company with global headquarters in Tokyo, Japan. UNIQLO is the largest of eight brands in the Fast Retailing Group, the others being GU, Theory, Helmut Lang, PLST (Plus T), Comptoir des Cotonniers, Princesse tam.tam and J Brand. With global sales of approximately 2.2905 trillion yen for the 2019 fiscal year ending August 31, 2019 (US $21.53 billion, calculated in yen using the end of August 2019 rate of $1 = 106.4 yen), Fast Retailing is one of the world's largest apparel retail companies, and UNIQLO is Japan's leading specialty retailer.
UNIQLO continues to open large-scale stores in some of the world's most important cities and locations, as part of its ongoing efforts to solidify its status as a global brand. Today the company has more than 2,200 stores in 25 markets including Japan. In alphabetical order, the other markets are Australia, Belgium, Canada, China, Denmark, France, Germany, Hong Kong, India, Indonesia, Italy, Malaysia, Netherlands, Philippines, Russia, Singapore, South Korea, Spain, Sweden, Taiwan, Thailand, U.K. U.S. and Vietnam. In addition, UNIQLO established a social business in Bangladesh together with the Grameen Bank in 2010, and today there are several Grameen-UNIQLO stores in Dhaka.
With a corporate statement committed to changing clothes, changing conventional wisdom and change the world, Fast Retailing is dedicated to creating great clothing with new and unique value to enrich the lives of people everywhere. For more information about UNIQLO and Fast Retailing, please visit www.uniqlo.com and www.fastretailing.com.